Fox News host Brett Baer tried to persuade the right-wing network to rescind his decision to call Arizona for Joe Biden in the 2020 election, according to a new book.
Fox News was the first major network in Arizona to announce Biden's victory, but the network's leading evening news anchor was prepared to give in "under pressure from the team of then-President Donald Trump," according to Insider, turning the call in his favor. To impress, excerpts from "The Divider: Trump in the White House, 2017-2021" by New York Times reporter Peter Baker and New Yorker writer Susan Glasser.
According to the excerpt, Bayer sent Fox News president and executive editor Jay Wallace a related email about the Arizona call.
"The Trump campaign was really pissed," Baird reportedly wrote in his email to Wallace. "This situation is becoming uncomfortable. Really uncomfortable. I have to defend it on air."
Journalists at the network's decision desk – which makes race calls during the election – thought there were "no serious questions about Arizona", according to the book, but Baier's email accused the desk of "holding for pride". .
"It's hurting us," Baird wrote to Wallace, the book reportedly said. "The sooner we pull it off—even if it gives us the bigger egg—and we put it back in its column, the better off we are in my opinion."
Biden won Arizona in 2020 by less than 1 percentage point, making the state a target of Trump's election lies and conspiracy theories about voter fraud.
In response to the book's allegations about Bayer, Fox News told Insider that the network "held an election night call of historic magnitude and was the first to do so," and that it "stood from the call in subsequent days." was."
While Wallace did not accept Baird's alleged pleas to change the Arizona call, he reportedly did fire two members of the judgment desk. According to excerpts reported by Insider, the network delayed the firing for months because "officers didn't want the embarrassment to publicly admit their decision to call out journalists for making the right calls."
One of the employees, former political editor Chris Stirwalt, has alleged that he was fired from Fox News after the judgment desk rightly called Arizona for Biden.
"I'm being sent tweets, and then a US senator on a radio show asking me to be fired, and I'm going, 'What's going on here? What happened to you guys?'" Stirwalt said. Last year, Australia's "Four Corners" news show featured in a documentary that examined Fox News' role in promoting Trump's election lies.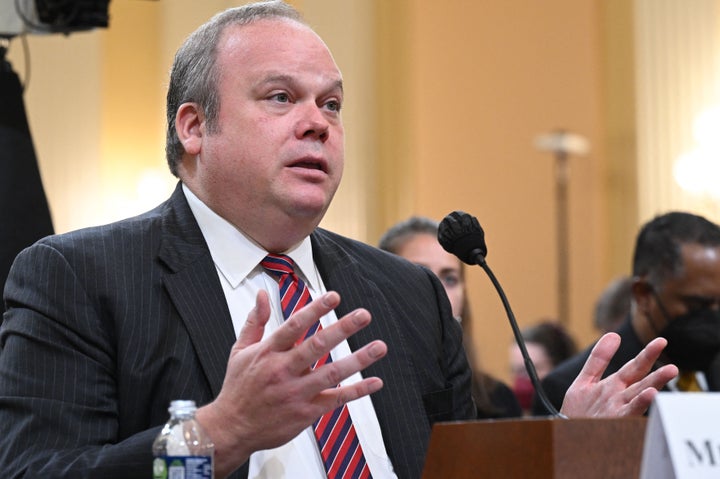 "There's this river of hate on this call, like I voted Arizona for Biden," he said.
The former employee said the network had the opportunity to use its dominant position "to tell the truth for the good of the country and failed to use the power and resources it had to stand up for Donald Trump."
According to excerpts from his book, as reported by The New York Times, Stirwalt said that his former employer's motive is more about profit than about helping the conservative movement to advance a far-right agenda. Trump-friendly hosts like Sean Hannity deliberately raised the possibility of some trailing Republican candidates to "juice up the network's ratings."
"They wanted it to be as true as they wanted Republicans to win, but keeping the audience on hand about the victories of the ages was a tempting incentive to exaggerate GOP opportunities," he wrote. "It was good for him to raise hopes, but it was not good for the party he was rooting for."
Advertisement. Scroll to continue reading.
Advertisement. Scroll to continue reading.
Advertisement. Scroll to continue reading.